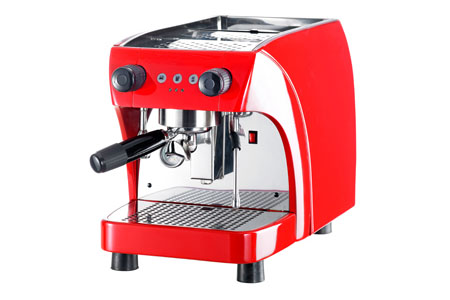 Quality Espresso Ruby
Completes espresso preparation even if the tank reaches the minimum water level, or if the boiler needs to take on water after making tea or frothing milk.
Does not allow espresso preparation if the boiler is not at working temperature.
Double protection for the heating element: in addition to the safety thermostat, if the boiler water is not at working level, the machine does not heat up.
Built with components used on our professional foodservice models: group, filter holder, solenoids, steam/ water taps.
Supplied with 1 cup filter holder and interchangeable two cup dribbler.
Available in red or black body colours.
1.5 liter boiler, 3 liter internal water tank, 1500 watt heaing element and 48 W ULKA vibration pump.
Only logged in customers who have purchased this product may leave a review.